Forest Hill Real Estate Toronto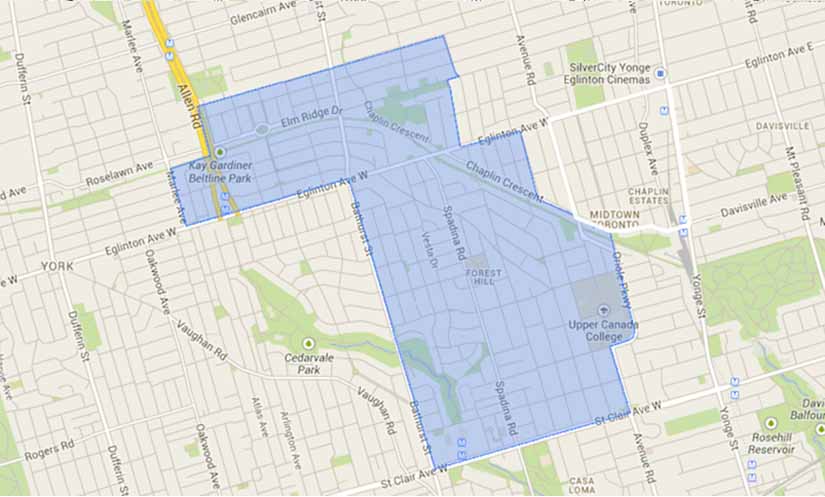 Forest Hill is one of Toronto's wealthiest and most affluent neighbourhoods. It is home to many prominent Toronto business people, doctors, and lawyers. Census data from Statistics Canada states an average income for all private households in Forest Hill to be $101,631, compared to the $40,704 average income in Toronto's Census Metropolitan
At the junction of Eglinton Avenue and Old Forest Hill Road, Forest Hill is one of Toronto's most attractive districts.The Beautiful Homes in Lower Forest Hill are rivalled only by the Mansions found in Rosedale. Forest Hill extends roughly from Briar Hill Avenue in the north (the Upper Village, officially part of Forest Hill North) to Heath Street in the south (the Lower Village, officially the major part of Forest Hill South along Spadina Road between Bathurst Street/Cedarvale Ravine (whichever is further east) and Avenue Road. The designations Upper and Lower are based on height of land and not on positions on a map or along a watercourse. The Upper Village is dominated by Tudor and Georgian styles, but the architectural styles range from French Colonial with terra cotta tiles to English country manors with sweeping lawns. Luxurious details such as sculpture gardens, porte-cochères, and imposing gated entrances are quite widespread. Forest Hill also contains a fair number of luxury condominium buildings located west of Spadina on Lonsdale Road.  (Source )
Forest Hill has an interesting make up of residents – look at this notable list
Notable Residents Forest Hill Toronto
Drake, Musician
Dan Kanter, Musical Director and Former Lead Guiatist for Justin Bieber
Lorne Michaels, CM, Executive Producer and creator of Saturday Night Live
Bob Ezrin, Canadian Music Hall of Fame, Music Producer
Isadore Sharp, OC, founder of the Four Seasons Hotels and Resorts
Galen Weston, businessman and philanthropist, Loblaws, Holt Renfrew and Host for the Royal Family
Edward Rogers III, Deputy Chairman of Rogers Communications
Ted Rogers, President and CEO of Rogers Communications
John Bitove, businessman and owner/creator of Sirius XM Canada, The Toronto Raptors, Mobilicity, KEYreit
Larry Tanenbaum, Chairman of Maple Leaf Sports & Entertainment
Andy Pringle, Chairman of RP Investment Advisors
Valerie Pringle, television host
Peter Munk, founder of Barrick Gold Corporation[3]
David Mirvish, theatre producer and developer, as well as his late parents, Retailer Ed Mirvish and Sculptor Anne Mirvish[19]
Kurt Browning, figure skater
Michael Landsberg, Media Personality, TSN Off The Record
Shenae Grimes, actress
Bernard Sherman, Billionaire businessman and Chairman and CEO of Apotex Inc.
George Cohon, founder of McDonald's in Moscow, owner of McDonald's Restaurants of Canada
Nelson Thall, Owner of the Toronto Star, Board Member of Stan Lee Media Inc.
Nelly Furtado, former resident and singer-songwriter
Doug Gilmour, NHL player, winner of the Stanley Cup with the Calgary Flames
Zach Hyman, NHL ice hockey player
Lily Daniels, Canadian, Singer/Songwriter
Stephen Lewis, politician and diplomat
Colby Rasmus, Toronto Blue Jays outfielder
Perry Rosemond, CM, Director and Producer
Joseph Rotman, businessman and philanthropist
Joseph and Annie Chusid, Canadian, Brother and Sister Singer/Songwriter duo
Evan Kosiner, Caring Canadian Award, businessman and philanthropist
Mats Sundin, NHL player, former captain of the Toronto Maple Leafs
Population/Demographics
The City of Toronto has broken Forest Hill down into 2 areas – Forest Hill North and Forest Hill South.  The combined population of the 2 districts is 23,538.  Both areas see pretty even numbers between working age and combined pre-retirement and Seniors.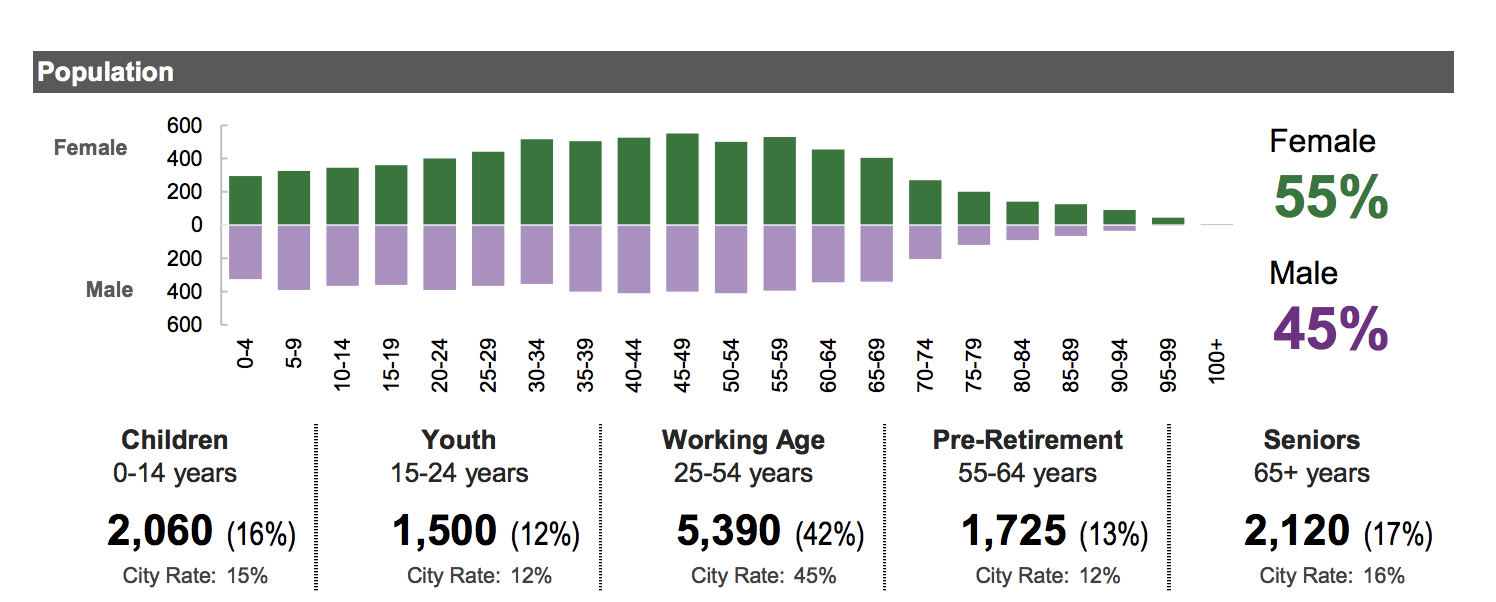 Language
Similar to Rosedale, Forest Hill is primarily English speaking both as first language and as primary language spoken at home. Second languages spoken include Spanish, Tagalog, Mandarin and Russian.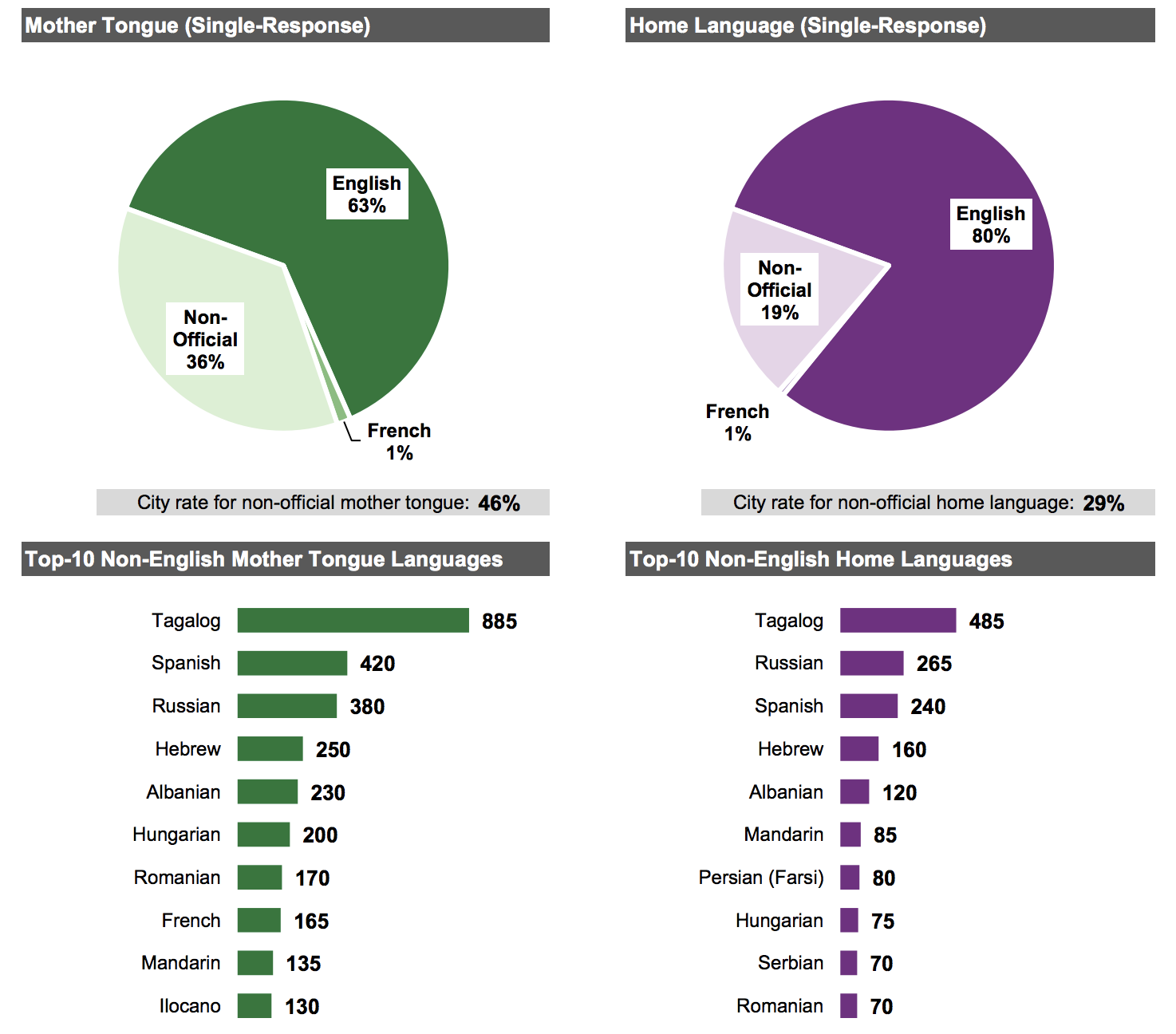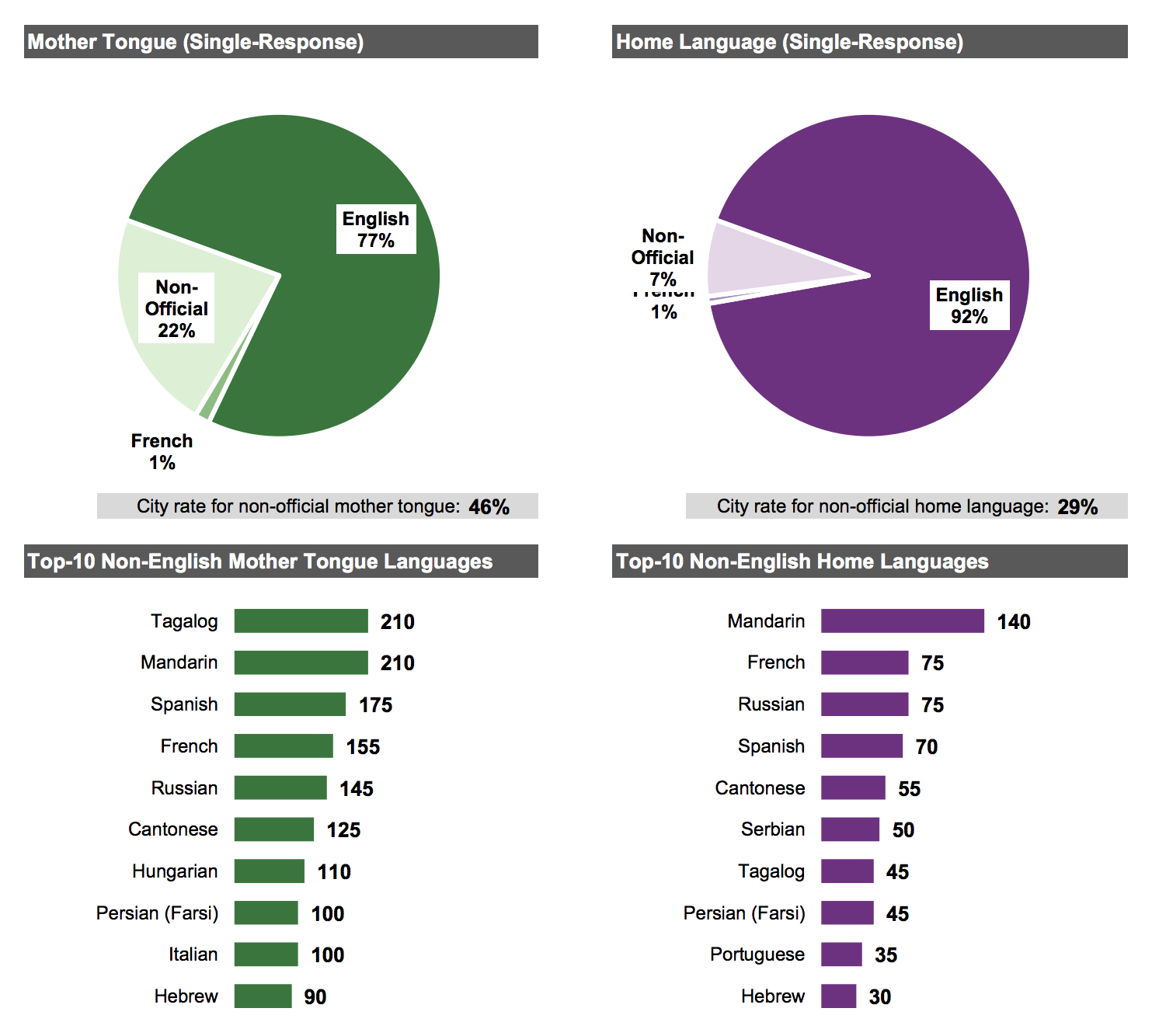 Income
Income in both Forest Hill North and South is also reflective of a higher demographic, with more than half over the $60,000 mark and 18.8% & 29.6% over the $200,000 mark.
Schools in Forest Hill Toronto
Upper Canada College
Bishop Strachan School
Forest Hill Collegiate Institute
St. Michael's College School