Leaside Homes for Sale Toronto
Leaside is located northeast of Downtown Toronto, in the vicinity of Eglinton Avenue East and Bayview Avenue. The area takes its name from William Lea and the Lea family, who settled there in the early years of the nineteenth century.
In the 1850's, Lea's oldest son William built an eight-sided octagonal shaped house – appropriately named 'Leaside' – near the current site of Leaside Memorial Gardens. The Canadian Northern Railway incorporated the Town of Leaside in 1913 on land formerly owned by the Lea family. Leaside's development was historically significant in that it was the first town in Ontario to be completely planned on paper before any homes were built.
Leaside became part of the Borough of East York in 1967, and in 1998 amalgamated with the City of Toronto.
Today, Leaside is popular with upper middle income families who see this neighbourhood as ideal for raising children. Leaside is known for its green space and parkland, a great variety of schools, one of Toronto's best shopping districts on Bayview Avenue, and convenient access to public transit.
(Source: Wikipedia & Your Guide to Toronto Neighbourhoods)
Interesting Facts Leaside Toronto
The Leaside community is made up predominantly of single-family homes and upper-middle-class families.
The most famous house in Leaside is located at 201 Sutherland Drive. It was built in 1909 by James Lea.  It is unique in that the back of the house faces Sutherland Drive because it was originally built to face a street that no longer exists.
Former Prime Minister Stephen Harper was also born in Leaside and attended Northlea Public School for his primary education.  Over the years Leasidehas attracted many local celebrities, such as NHL goaltender Trevor Kidd, Avalanche winger Darcy Tucker, Ex-NHL player Doug Gilmour, and comedian Colin Mochrie and his actress wife Deb McGrath.
(Source: Wikipedia)
Demographics Leaside Toronto
The City of Toronto Census profile is for Leaside Bennington.  The population in 2016 was 16,828 with 52% female and 48% male and the largest representation being of working age (25-54 – 38%).  The top non-English Mother tongue languages spoken in Leaside are French, Cantonese and Spanish.  84% of Leaside's population is English speaking only, and only .4% do not know either official language. Leaside is a high income neighbourhood, with 35.1% of it's population earning over $200,000/year.  (Source: City of Toronto)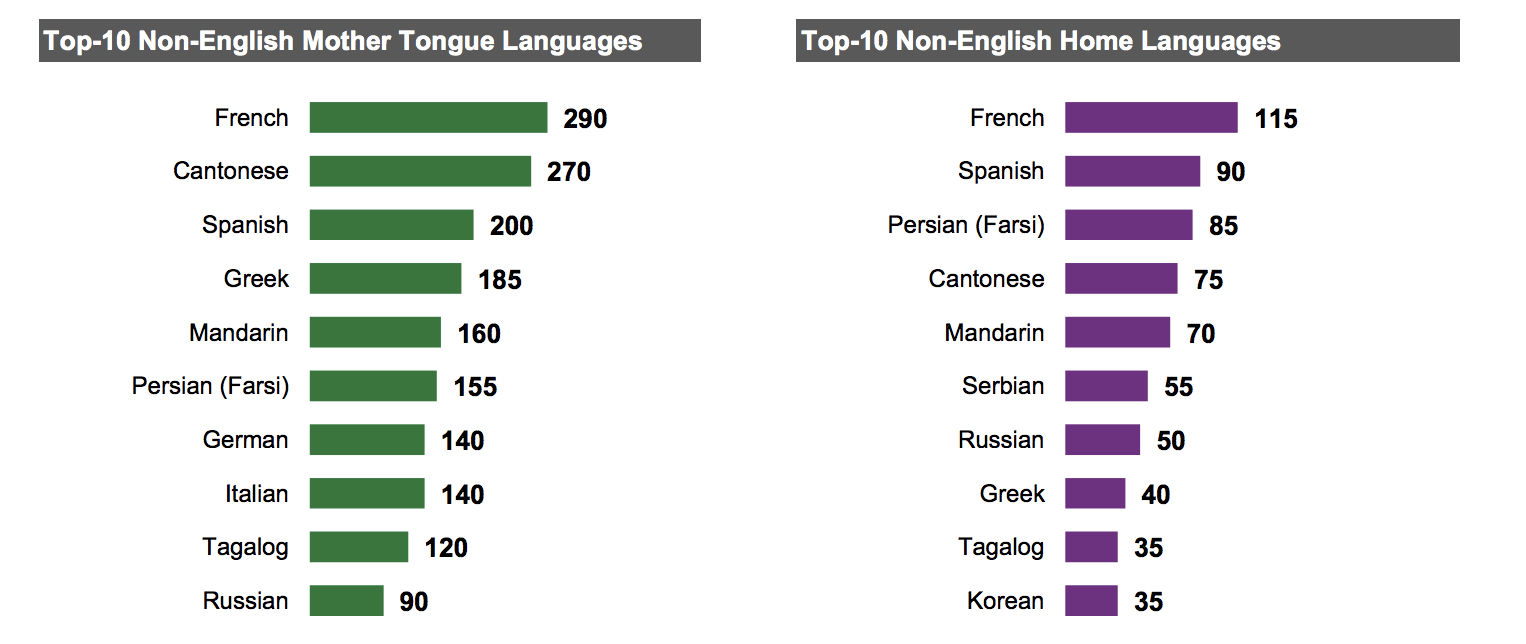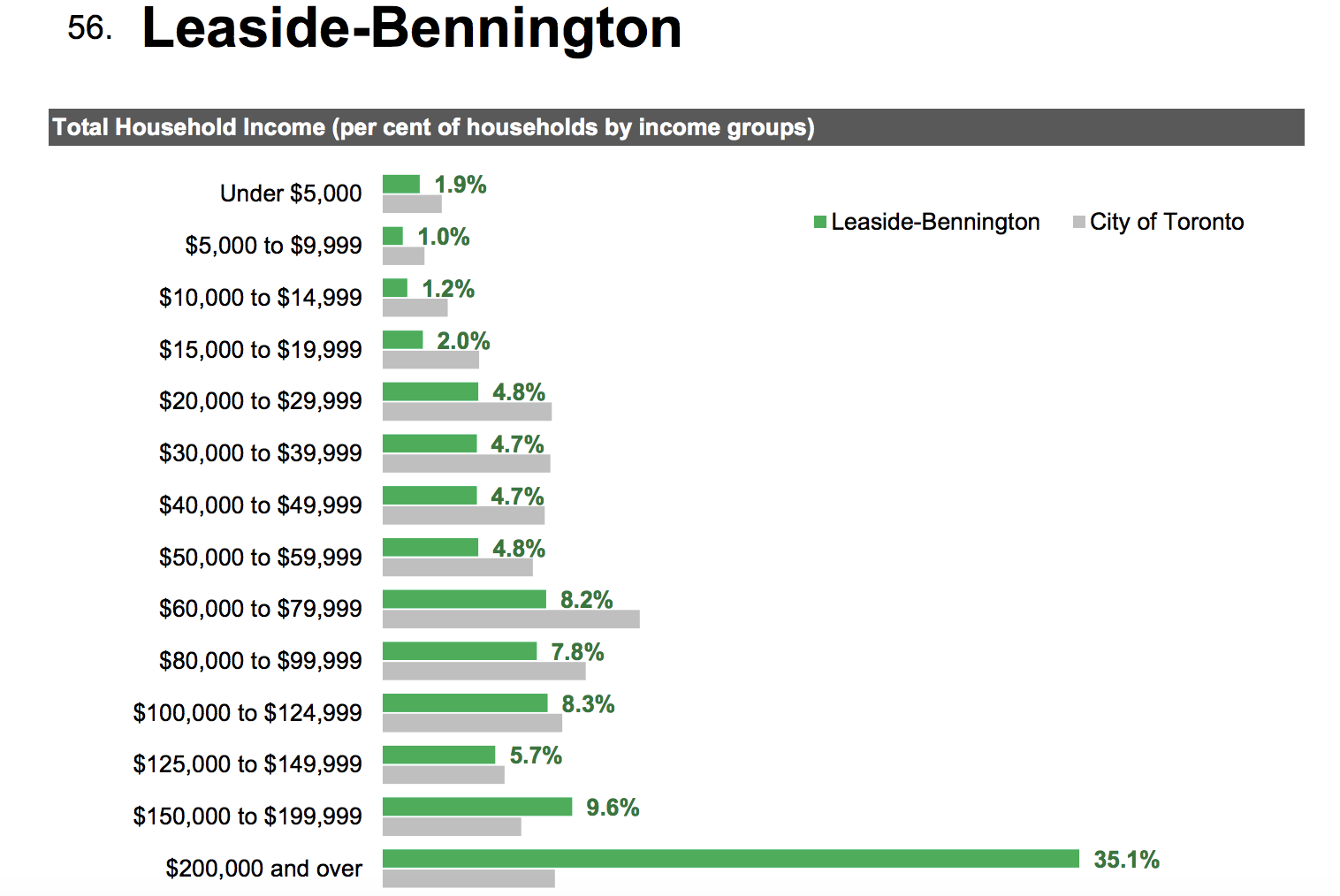 Schools in Leaside Toronto
External links Leaside Toronto